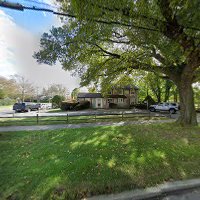 Address and Contact Information
Address: 320 NY-27A, Southampton, NY 11968
Phone: (631) 283-3510
Website: https://www.fernan-fischette.com/
Services
… View more
Photo Gallery
Related Web Results
Fernan & Fischette, LLP – Home
Our services also include litigation in all New York State and Federal Courts, criminal defense, town/village code violation defense, traffic violation defense …
Attorneys – Fernan & Fischette, LLP
Confidential Law Secretary to New York State Supreme Justice (1976-1977) … Associate Attorney – Bennett & Read, LLP, Southampton, NY (2005–2013).
Reviews
E H
I can't say enough good things about Rob Fischette. We had an issue with a permit with Southampton Town and Rob was able to figure out a solution that avoided the zoning board. He is very smart and thoughtful and I would highly recommend him.
… more
Matthew Sullivan
These guys are great. Highly knowledgeable on all East end building department procedures and town codes. Their years of experience were extremely valuable assisting with all our permit needs.
… more
… View more