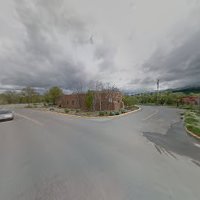 Address and Contact Information
Address: 515 Gusdorf Rd UNIT 8, Taos, NM 87571
Phone: (575) 751-7415
Website: http://leeboothby.com/
Services
… View more
Photo Gallery
Related Web Results
None for the Road: DWI Awareness Program
In 1993, the New Mexico Legislature passed several laws designed to combat the problem of drunk driving in the state. The legal intoxication level was lowered, …
Lee Boothby, Taos Attorney – Home
Lee Boothby, Esq, Attorney at Law, Taos, New Mexico … into private practice and in 2009 established the New Mexico Legal Center, P. C. located in Taos.
Reviews
Michael Ellison
Entirely satisfied with the help that I received from Attorney Lee Boothby. A steady and personable legal hand to guide you.
… more
Rob
I am not sure why this business has not been rated. I called Lee Boothby asking a few questions about a real estate transaction I am involved in. She was very professional and answered my questions with suggestions that saved me time and money. Thank you!
… more
… View more