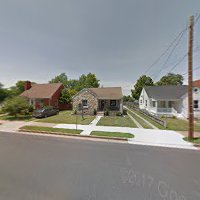 Hours
Sunday
Closed
Monday
9AM–5PM
Tuesday
9AM–5PM
Wednesday
9AM–5PM
Thursday
9AM–5PM
Friday

(Veterans Day)

9AM–5PM
Saturday
Closed
Address and Contact Information
Address: 411 Elm St, Fredericksburg, VA 22401
Phone: (540) 372-3700
Website: http://www.markmurphyatty.com/
Services
… View more
Photo Gallery
Related Web Results
The Law Office of Mark Murphy
Mark A. Murphy. has been a criminal defense attorney for over 25 years in the Commonwealth of Virginia. He received his Juris Doctorate degree from Thomas M.
Reviews
Luke O'Toole
Mr Murphy is awesome in the court room! From the beginning to the end of the case. His office communicates very well and is very welcoming and sincere. Mr. Murphy is one of the most top rated attorneys with over 25 years experience in the courtroom. When he walks into the courtroom that is truly his arena! His presentation and ability to defend his clients are second to none even in the most difficult cases. He is the best of best. If your case is complex you have to consult with him. He is the real deal.
… more
Kathy Saah
Mr. Murphy was an absolute MIRACLE WORKER for my daughter!! He was calm, confident and professional the entire time. He took care of everything out of court. I think she spent a total of only 5 minutes in court to get her case dismissed! We are beyond pleased with our outcome from working with Mr. Murphy. From the bottom of my heart, Thank you Mr. Murphy for taking such good care of my daughters case so that she can move forward and get back to focusing on her family. An absolute angel is what Mr. Murphy is!
… more
Ian Baron
Mr. Murphy took our case very seriously. He was professional and empathetic. He knows the law and he knows the courts, and gave 100% for successful outcomes for me and my family. His office staff was efficient and very understanding of the sensitivity around the cases. I was extremely fortunate to have been represented by him. If your future is in the balance, he's exactly the attorney you'd want pursuing justice and positive results for you.
… more
Edward Saah
If you are in the Fredericksburg/Stafford area and are in need of an attorney, Mr. Murphy is your guy. Our family is very happy with the outcome of working with him. He provided quick and favorable outcomes for my daughter. Having Mr. Murphy as my daughters lawyer was such a comfort for all of us. He gave my daughter the needed confidence to stay focused and positive but more importantly, he treated her as a friend and not just a client. Thank you Mr. Murphy, you did such a wonderful job in all aspects of the proceedings.
… more
Greg Y
Mr. Murphy and staff have been fantastic throughout an otherwise terrible time in our lives. Mr. Murphy provided, not only seasoned guidance to me, but also, it was obvious that he knew the best approach in the courtroom to end up with a fair outcome. My wife and I, over the past 7 years have felt the complete support of the entire office, without judgement or bias at a very reasonable and comparable fee. We were always treated like their most important client, always keeping us informed and advised. Thank you Mr. Murphy and staff!
… more
Bee Hennessy
As someone who has been in and out of courtrooms & gone through many different lawyers, look no further because Mark M. Is your guy. Got me & my sons our protective order and saved me from some jail time over missing court. Mark & Molly were the best, super comforting & understanding during these times & do the best that they can to bring you peace of mind a relief. If you need help, call them.
… more
J B
I can't express into words how grateful I am to both Mark and Molly for their services. The stress I've had over the past 3 months regarding both of my cases could be enough to put any person in a completely depressed state of mind.
… more
K S
Mr. Murphy has been an absolute God send for myself and my family. I got into some unfortunate trouble and was very worried about having to do some time. I am a parent, wife and have a great job. I was terrified of losing all of it. Both him and Molly helped ease my mind. I was very emotional and stressed but he continued to tell me not to worry and that if there ever came a time to worry he would let me know. Before my court date even came he had worked an agreement out to where I only had to complete community service hours. Once those hours were completed he got my case dismissed and the cherry on top was not even having to pay court fees. Thank you will never seem like enough. I don't think I could ever fully put into words what he did for myself and my family and how grateful we are for him! If you are in a jam and need the best, he is it!
… more
Travis S
Mr. Murphy was everything we could have asked for and more. He took excellent care of my wife's case and we got an amazing outcome because of Mr. Murphy's expertise. If you need the best, call Mark Murphy.
… more
M LB
Mr. Murphy is the GOAT in the Fredericksburg area.. no other way to explain it. My family and I have never had this type of experience with any other attorney in the area. He always stayed in communication with me, LISTENED to what I had to say, and fought for me and my freedom like a bull dog in the courtroom! NOT GUILTY! BRILLIANT attorney! If you need a criminal defense attorney, take my advice and hire Mark Murphy.
… more
… View more