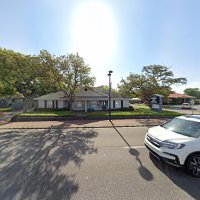 Registered patent attorney with over 29 years experience helping inventors with patents and serving the entire Florida Panhandle including Pensacola, Destin, Fort Walton, Niceville, Crestview, Panama City, Gulf Breeze, Navarre, and Tallahassee area. Also providing trademark services.
Address and Contact Information
Address: 181 Eglin Pkwy NE, Fort Walton Beach, FL 32548
Phone: (850) 729-1520
Website: http://lofflerpatentlaw.com/
Services
… View more
Photo Gallery
Related Web Results
Reviews
Peter Loffler
Sorry Ms. Taylor, this practice is very real and has been so for over 29 years with approximately 1,000 patent applications filed and approximately 500 trademarks filed. Patent office registration number 35751, easily verified.
… more
Monica Taylor
This is a bogus practice and is not a patent attorney
… more
… View more