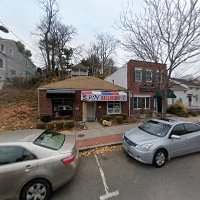 Hours
Saturday
Closed
Sunday
Closed
Monday
9AM–6PM
Tuesday
9AM–6PM
Wednesday
9AM–6PM
Thursday
9AM–6PM
Friday

(Veterans Day)

9AM–6PM
Address and Contact Information
Address: 147 Glen St, Glen Cove, NY 11542
Phone: (516) 741-7870
Website: http://www.myelderlawattorney.com/
Photo Gallery
Related Web Results
Estate Planning Attorney in Great Neck
Attorney Profiles. Ann Margaret Carrozza is a renowned Elder Law and Estate Planning Attorney who served as a New York State Assembly woman. During her …
Reviews
Kathleen Guadagni-Rieger
The first time I met Ann-Margaret Carrozza, an elder care lawyer, was in 2006. As the executrix of my parents' Last Will and Testament, I accompanied them to the law offices of Ann-Margaret to be part of this process. This would be the first meeting of many,, throughout the years 2006-2017, for the purposes of updating their Will and preparing an Estate Plan for them. Each and every time, I was impressed with the knowledge, professionalism and warmth the Ann-Margaret possessed. My mother passed away in 2019 and my father passed this past year. Along with grieving, I was feeling overwhelmed by the daunting task of what steps I needed to take next or even where to begin. During last year's pandemic, I reached out to Ann-Margaret and she promptly set up a virtual consultation, during which she was very patient addressing all our needs. Giving me the time I needed to have all my questions answered, she made sure that I understood the process and gave me the tools to navigate all the steps at no charge. I had a challenging situation with a sibling and Ann-Margaret provided me with a thoughtful solution that honored what my parents wanted and protected my sibling, as well. What impressed me the most about this meeting was before we got to the business part, Ann-Margaret asked me about the last couple of months of my father's life and all that he went through. Her sincere concern and compassion was so heartwarming, I knew immediately that this was a person that really cares about people and her clients! I know that I can reach out to her at any time with questions or seeking her advice. My husband and I know that when we are ready to begin the Estate Planning process for our children, there is no doubt that we will be contacting Ann-Margaret. I wholeheartedly recommend the Firm of Ann-Margaret Carrozza to all my family, friends and anyone that needs a dedicated, knowledgeable, compassionate and professional elder care lawyer.
… more
Gwendolyn Harrison
My husband and I first went to see Ann-Margaret Carrozza in 2013 to do a Trust, and Last Will and Testament. We have been extremely pleased with her professionalism, her willingness to meet with us to answer our questions/concerns, and her knowledge of new laws that could impact our beneficiaries down the road. Her overall amicable demeanor lets you know you are dealing with someone who truly cares.
… more
Emmanuel Caravanos
So many Baby Boomers like myself, I am dealing with aged Mother and the financial strain to support her. I turned to the Law Office of Ann-Margaret Carrozza and her excellent staff to help me through the myriad rules and regulations on Medicaid and protecting the modest assets that my mother had accumulated. Yes, it is true you can try doing this yourself, but that would be very ill-advised and more expensive. The reason is simple, Ann-Margaret and her staff know the rules and regulations and the obstacles and can avoid them and speed the process. Any delays in approvals or the need to re-submit is costly and could have been avoided when done properly the first time. A special thanks goes to Lisa Scalise who showed patience and caring in handling the case. I would highly recommend the Law Office of Ann-Margaret Carrozza and would not hesitate to use them again.
… more
John Bartley
My wife and I have set up a family trust, wills, power of attorney, and living will with Ann. She made the experience easy and smooth. She explains all the legal pathways involved with patience and easy to understand language. She and her staff are professional and kind people. Highly recommend her!
… more
paul cummings
Ann Margaret Carrozza listens, truly listens to her clients. She is honest, brilliant and cares.She is the opposite of the image we have of lawyers.
… more
Sal Petro
Excellent Attorney & staff. Very Knowledgeable. Ann was an Assembly Woman in Queens, She helped in writing some of the Laws to protect Seniors in NYS.
… more
Billy Duke
Great practice! Everyone is so helpful! I would highly recommend them for estate planning work!
… more
susan strauss
Over 20 years ago, my mother listened to an Elder Care workshop presented by Ann Margaret Carrozza at my mother's senior center and thus began our long, multi-generational and very satisfying relationship with this dedicated elder care lawyer.
… more
… View more